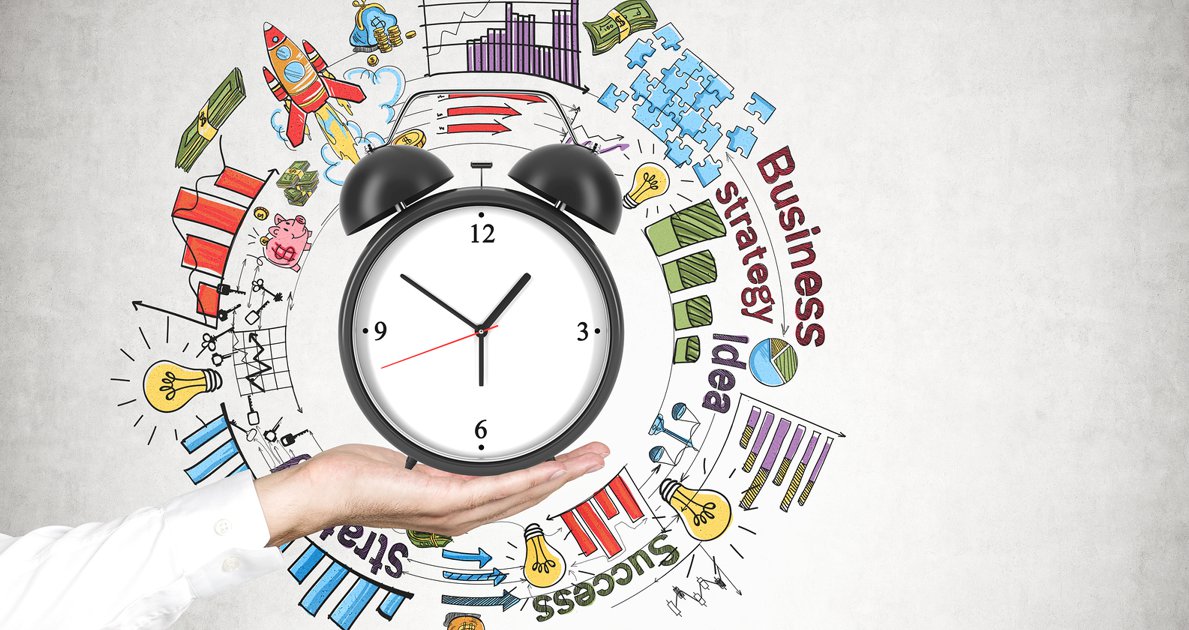 An old fable tells of a farmer with a wagon brimming full of cabbage heading to a new market. He stops for directions and asks, "How far is it to the market?" The man replies, "It's about an hour if you go slowly but if you rush it will take all day." It was a bumpy road and if the farmer went too fast he'd spend most of his time picking up the cabbage that bounced off his wagon.
This month's issue of Harvard Business Review shines its 'spotlight' on "How CEOs Manage Time." Professor (and strategy guru) Michael Porter and Dean, Nitin Nohria, of Harvard Business School report on their ongoing study of how CEOs in large complex organizations most effectively use their time. Their findings apply to all senior leaders because, "time is the scarcest resource leaders have. Where they allocate it matters — a lot."
This lengthy article details many elements of CEO's strategic use of time. A core set of recommendations center on senior leaders "using broad integrating mechanisms." They outline four key ones; harnessing strategy, aligning organizational structure and culture, designing, monitoring, and improving processes, and developing people and relationships.
This is consistent with the podcast interview Nancy MacKay, president of MacKay CEO Forums did with me last year on leveraging leadership time. We discussed avoiding The Acceleration Trap, building culture and organization capacity, and strengthening executive team effectiveness.
We continually work with leadership teams on their use of individual and collective time. And I've written extensively on this vital topic. Here's a recap of key points from research and that work:
Highly effective leaders treat time like money. A Bain & Company study of 17 corporations identified three big problems; "Companies are awash in e-communications," "Meeting time has skyrocketed," and "Dysfunctional meeting behavior is on the rise."
Participants in a study on increasing knowledge workers productivity cut desk work by six hours per week and meeting time by two hours per week by identifying low-value tasks, deciding whether to drop, delegate, or redesign, off-loading tasks, allocating freed-up time, and committing to a development plan.
A study of 343 businesses showed that when businesses "slowed down to speed up" they increased sales by 40% and operating profits by 52% over a three-year period.
Studies by Glenn Wilson, a psychologist at London University's King College, showed an average IQ loss of 10 points among 1,100 frequent electronic communicators who were flipping back and forth between tasks, conversations, and their electronic messages.
Don't load new projects and goals on top of existing workloads without rigorous "stop doing" pruning to make room for them.
Take your team offsite at least once per year to reflect and refocus.
Periodically discuss what your team should keep, stop, and start doing to increase your effectiveness.
Regularly review and adjust the purpose, process, participants, and effectiveness of all meetings.
Ensure your meetings have clear goals/outcomes for each agenda item, ground rules to minimize disruptions, document decisions, agreed action plans, and rigorous follow-through.
Develop e-mail ground rules within your organization to reduce the quantity and improve the quality of e-mail communication.
Define your desired culture, behaviors that help or hinder that culture, and implementation strategies to support everyone in living your core aspirations.
Develop your coaching skills and get regular feedback on the effectiveness of your coaching conversations.
Use a coaching framework to focus your team members on developing possible solutions and owning the issue.
Identify and focus on your top three "strategic imperatives" and put teams together to manage them.
Is it time you assess your strategic use of time? Do you need to slow down to go faster?