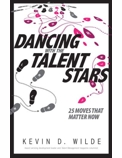 Kevin Wilde is Vice President of Organization Effectiveness and Chief Learning Officer at General Mills. Since joining in 1998, the company's been consistently recognized for its innovative development work, highlighted by Fortune's #2 ranking as one of the best companies in the world at leadership development, Leadership Excellence magazine ranking at #1, and Training magazine's designation as a 'hall of fame' inductee as a top company for employee development. In 2007, Chief Learning Officer magazine selected Kevin as CLO of the year.
Before joining General Mills, Wilde spent 17 years at General Electric in a variety of human resources positions in the healthcare and capital divisions, as well as corporate assignments at GE's renowned Crotonville management development center.
Kevin delivered the opening keynote a few weeks ago at Zenger Folkman's Leadership Summit in Park City, Utah. He inspired us with key learning and research from General Mills' decade of leadership development work with Zenger Folkman. Kevin mentioned that he asked Joe Folkman to do a study of ZF's Extraordinary Leader database for them focused on key competencies for Human Resource leaders. As you'd hope, Interpersonal or people skills were the strongest areas. However, Drive for Results and Strategic Perspective were often low and even in fatal flaw territory for too many HR leaders.
We all received a copy of Kevin's succinct and practical book, Dancing with the Talent Stars: 25 Moves That Matter Now. The book is divided into four parts; Talent Management, Learning Strategies, Executive Development, and HR Excellence. Kevin condenses his extensive experience and shows how he built such a strong track record in producing results with a strategic HR perspective. Dancing with the Talent Stars provides 25 chapters of bite-sized executive summaries that can be easily read in any order.
Kevin's book is filled with many how-to steps, checklists, and bulleted idea menus. Here's his "High-Five List to build star quality talent in an organization:"
1. Sponsors who matter – "identify the pro-talent members of the line management staff and cultivate strong relationships"
2. A strategic forum to talk talent – "The aim is to create a strong process that integrates business planning routines with a respected and impactful practice. These sessions have three tangible outcomes:
i. Firmly link the business plans with the human capital capabilities necessary
ii. Judge the health of the talent pipeline
iii. Accelerate the development of potential star talent"
3. 160-proof rum and shark repellent – "resiliency is a prime characteristic of any successful talent champion."
4. Strong external network and partners – "I've often leveraged the strong and credible voice of outside experts to help influence line managers or existing HR leaders."
5. Performance management systems that align – "introduction of a new leadership competency model for training does limited good unless the staffing, measurement and reward systems are also adjusted to the new thinking."
Kevin has playfully formatted his leadership development digest with dance metaphors often starting each chapter and summarizing with Next Steps and Your Next Move. Dance through his handy playbook to align your leadership stars and make your move to higher performance!
Mark your calendars – The dates for next year's Leadership Summit in Utah are July 29 – 31, 2014