Leadership Books
Growing @ the Speed of Change: Your Inspir-Actional How-To Guide for Leading Yourself and Others Through Change
Details, reviews, and sample chapters
Web special! $16.95 Order Now!
Also available: Ebook – $9.95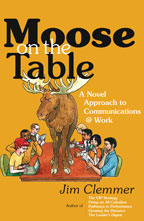 Moose on the Table:A Novel Approach to Communications @ Work
Detail, reviews, and sample chapters
Web special! $16.95 Order Now!
Also available: Audiobook – $16.99 and E-book – $9.95
The Leader's Digest: Timeless Principles for Team and Organization Success
Video, details, reviews, and sample chapters
Web special! $16.95 Order Now!
Available in English, French, Spanish and Portuguese
Also available: Ebook – $9.95, and Practical Application Planner – $31.50
The Leader's Digest: Practical Application Planner
Details and sample pages
Order Now! $31.50
Growing the Distance: Timeless Principles for Personal, Career, and Family Success
Video, details, reviews, and sample chapters
Web special! $16.95 Order Now!
Also available: Ebook – $9.95, Practical Implementation Guide – $31.50 and Self Study System (Multimedia CD, book and workbook) – $64.95
Growing the Distance: Personal Implementation Guide
Video, details, reviews, and sample chapters
Order Now! $31.50
Also available: Self Study System (Multimedia CD, book and workbook) – $64.95
Growing the Distance: Self-Study System
Includes book, multimedia CD, and workbook. Details and sample pages
Order Now! $64.95
Firing on All Cylinders: The Service/Quality System for High-Powered Corporate Performance
Video, details, reviews, and sample chapters
Order Now! $24.95
Also available: Audio CD – $22.00 and Audiobook download – $15.99

Firing on All Cylinders Audio CD
Video, details, reviews, and sample chapters
Order Now! Audio CD – $22.00
Audio Download – $15.99
Pathways to Performance: A Guide to Transforming Yourself, Your Team, and Your Organization
Video, details, reviews, and sample chapters
Order Now! $24.95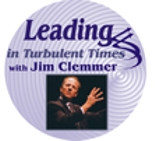 Leading in Turbulent Times Audio CD
Video, details, reviews, and sample chapters
Order Now! Audio CD: $14.95
Audio Download: $9.95
The CLEMMER Group is a strategic partner of Zenger Folkman. Their strengths-based leadership development system is based on the research and insights from their bestselling books. Canadians – take advantage of a Special 40% discount on Zenger Folkman books from McGraw Hill.
How To Be Exceptional: Drive Leadership Success By Magnifying Your Strengths
From the leadership gurus of Zenger Folkman, How to Be Exceptional provides a revolutionary approach to leadership development. Instead of focusing on your weaknesses and how to overcome them, it focuses on your strengths — and how to build them. Special 40% discount
The Extraordinary Leader
This breakthrough book (completely revised and updated in 2009) identifies the 16 competencies necessary for effective leadership. The authors have analyzed the responses of tens of thousands of peers, subordinates and more as they describe, "What makes a great leader?" Special 40% discount
The Inspiring Leader
After writing the best-selling book, The Extraordinary Leader, the question was often asked, "Which leadership competency is the most important?" The answer? "Inspires and Motivates Others to High Performance." Readers will learn how to inspire, motivate and unlock the key to workforce potential. Special 40% discount
The Extraordinary Coach
What can a culture of coaching do for your organization? How about create a workplace filled with curious, creative and driven workers who have the ability to dramatically increase bottom-line profitability. In this interactive book, the authors offer practical, cutting-edge solutions to help your organization build and maintain a culture of coaching. Special 40% discount
Zenger Folkman books are available at special bulk quantity discounts for use as premiums and sales promotions or for use in corporate training programs. For more information, please contact Todd McLeish, Special Sales Representative at todd_mcleish@mcgrawhill.ca or 905-430-5094.